Welcome to Barmy's on-chain analytics.
General Information
BTC is now moving sideways at $19,000 – $20,000.
Source: TradingView
Meanwhile, the Fear & Greed Index increased slightly to 11. This shows that although there has been some improvement, the market is still very scary.
Source: alternative.me
On-chain data shows that there is dip-buying demand
#Bitcoin market cap decreased by -70% from the top while stablecoin went down by just -11%.
Source: CryptoQuant
Everyone is talking about bearish things, but most of them haven't left the crypto market. 
They're just waiting for the bottom.
Besides, if you compare the amount of BTC and stablecoin on the exchange, you will see the same thing.
Specifically, the Exchange Stablecoins Ratio USD index has now dropped to 2. This means that the BTC supply is only twice as large as the value of stablecoins on the exchange.
Source: CryptoQuant
We could see that a large number of investors hold stablecoins in order to buy the dip.
With the total supply of stablecoins not falling too much recently, it seems that most investors have not withdrawn from the crypto market and they are waiting for a good entry to buy.
The Number of Addresses with a Balance of at Least 1 #Bitcoin just hit an all-time high at 874,668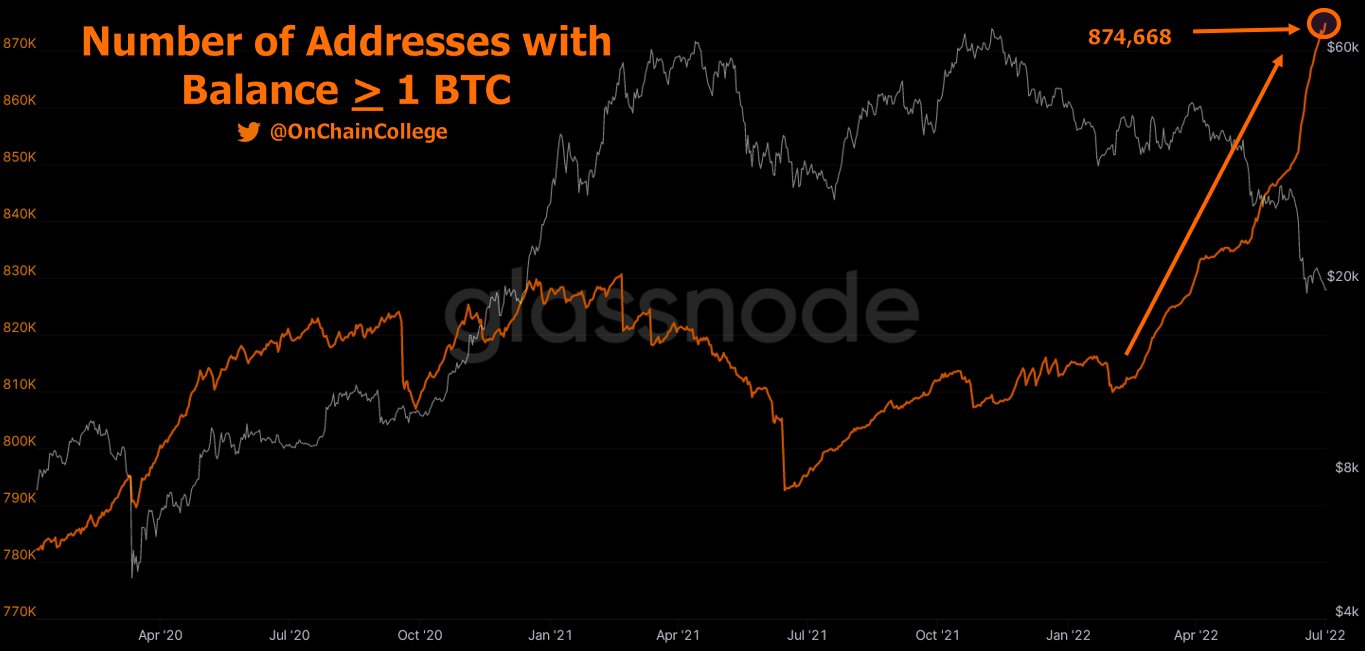 Source: Glassnode
It means the dip-buying demand has been increasing.
Another data we could consider is the USDT+USDC / TOTAL under the BTCUSD chart.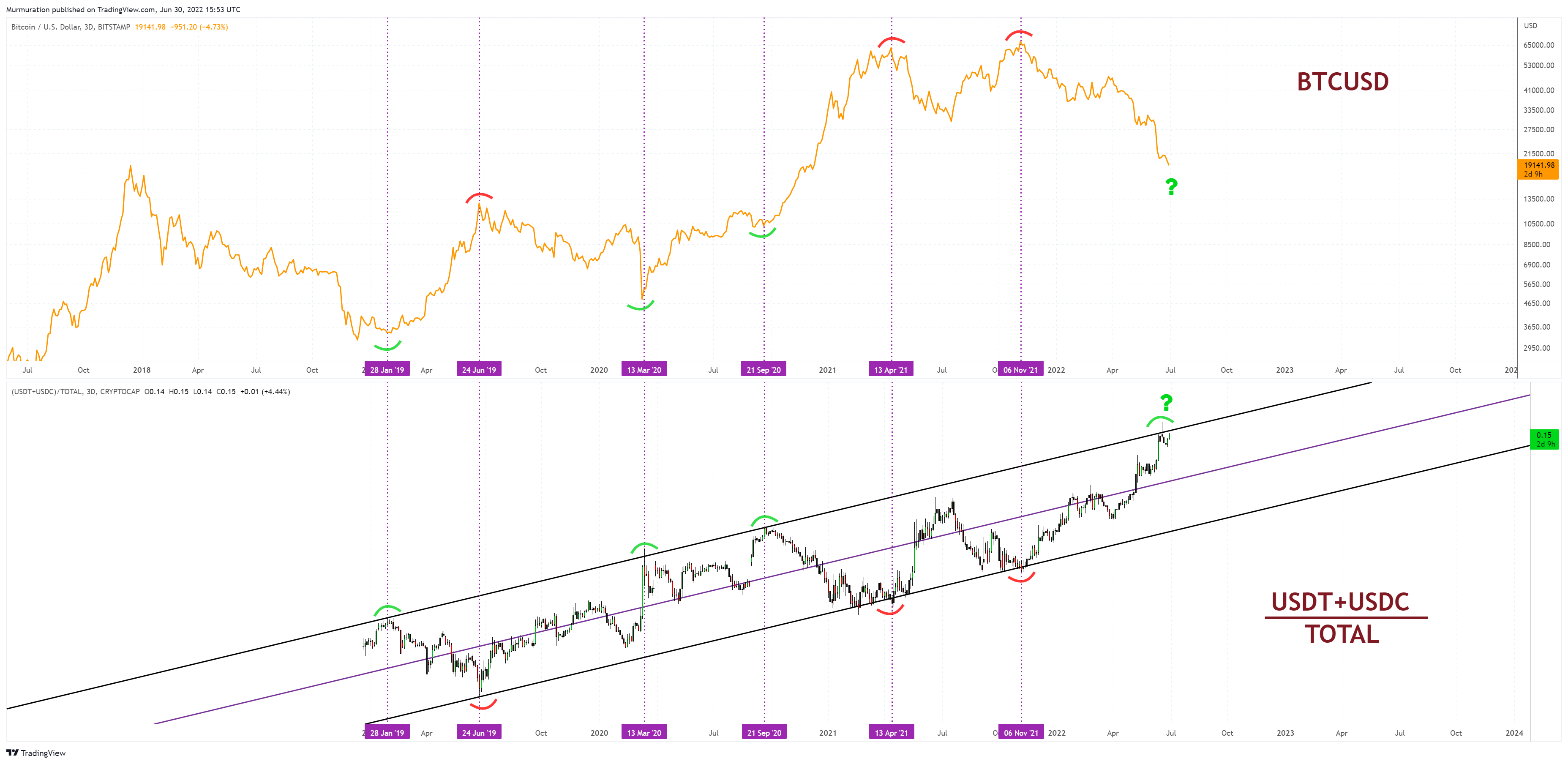 Source: TradingView
we could see bottoming zone. Stables are overbought, cryptos are oversold.
Important to note that we are in a different monetary regime, so caution must be exercised, but this is where we stand on this multi-year structure.
Conclusion
Also, some on-chain data shows that BTC has reached a buy zone and possibly bottomed out.
All information above is NOT financial advice. Please do your own research.
——————————————————————-
Follow us:
Twitter | Telegram channel | Website | Youtube | Community | Barmy Trading | Barmy Signal